Patient care in the midst of a global pandemic isn't easy, but you aren't in it alone. Hillrom can help.
We understand that COVID-19 patients require special care, so we're helping hospitals expand capacity, improve safety and create compassionate connections with your patients in isolation.
Ready to learn more?
Complete this form to have a Hillrom representative reach out.
Hillrom Can Help Boost Bed Capacity
In COVID-19 hot spots across the United States, 78% of hospitals report they are above 80% capacity, and 6% are over capacity.1
Special pricing on smart bed packages and upgrade kits can help increase med-surg and ICU bed capacity.
Financing options can help with flexible purchase, lease and deferred payment plans.
Accelerated service schedules can help meet your most pressing service and training needs quickly and efficiently.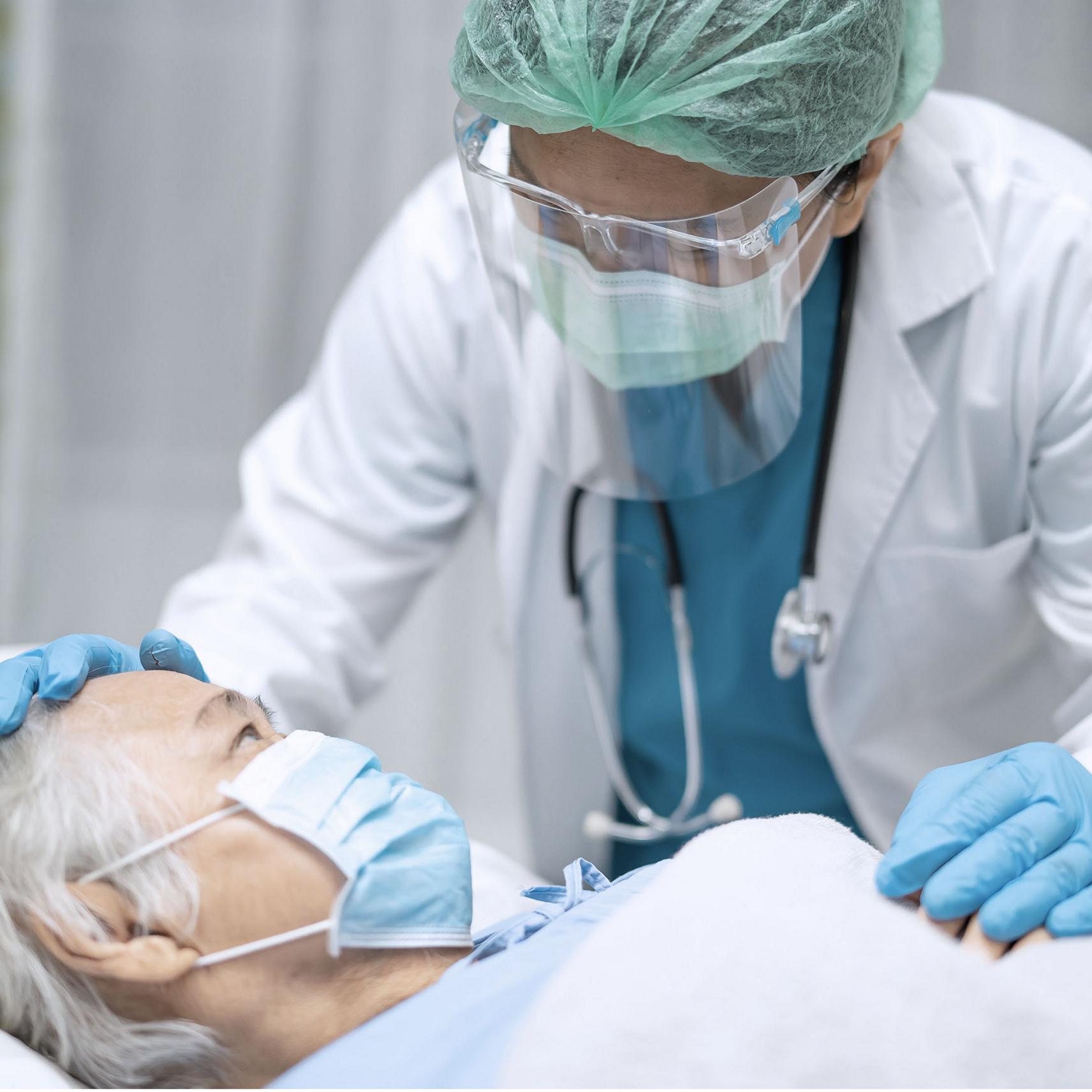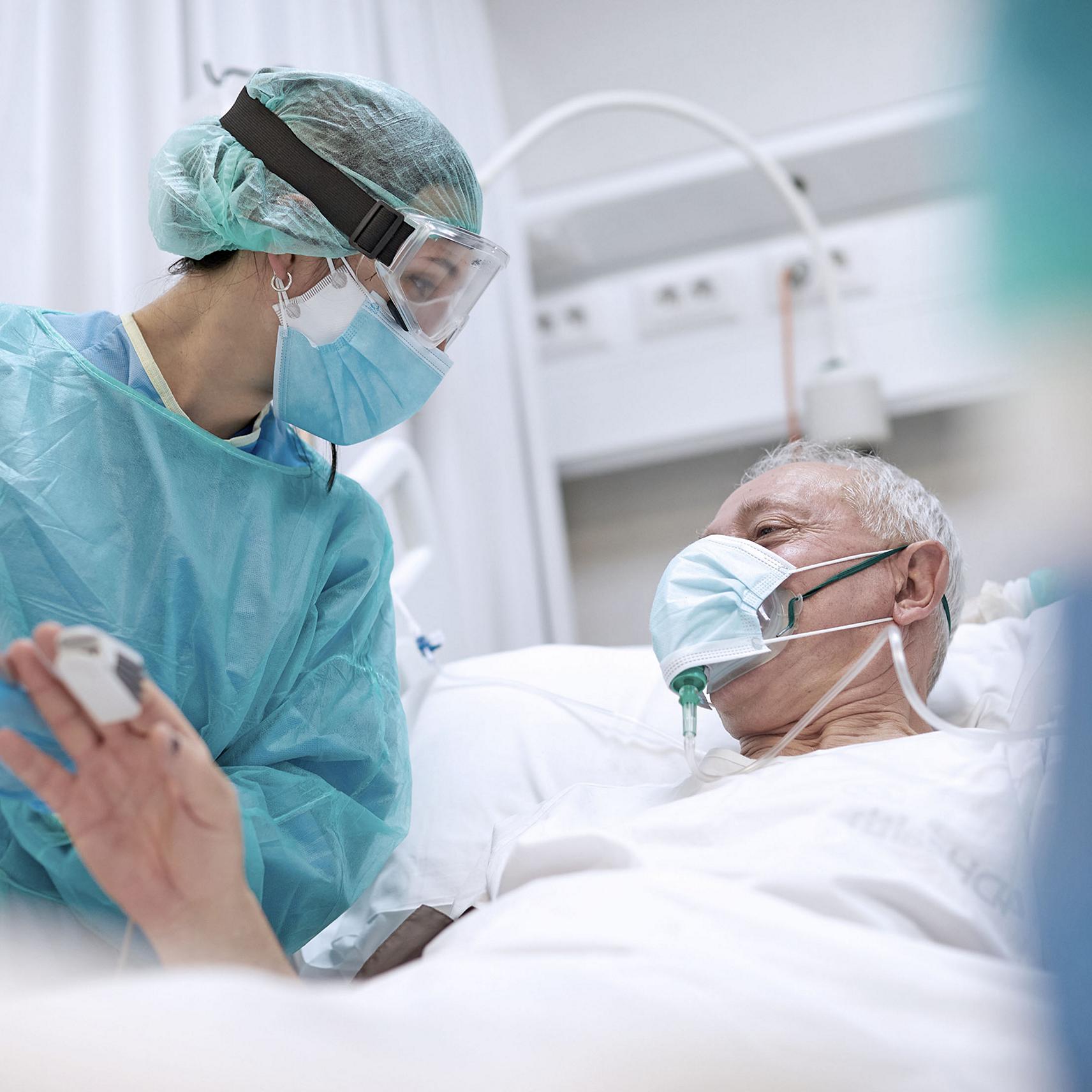 Hillrom Can Help Keep Patients Safe

An average patient spends up to 83% of their hospital stay in bed,2 and high-acuity COVID-19 patients are even less mobile. If you don't have these patients in an appropriate bed, safety can suffer.
40-inch-wide mattresses, lifts and straps can help with patient proning and limit the number of caregivers needed for this essential procedure.
Advanced microclimate management surfaces can help prevent skin breakdown and sensors can instantly alert caregivers to incontinence events.
Contact-free, continuous monitoring may help detect fluctuations in heart rate and respiratory rate that can indicate patient deterioration.
Smart beds can help prevent falls by bringing bed state information and alerts beyond the patient room directly to the care team.
Hillrom Can Help Connect Patients to Caregivers and Family Members

With COVID-19 patients in isolation, visitation prohibited, and caregivers limiting trips in and out of patient rooms, people who need comfort can feel cut off. Nurses and doctors have shared heartbreaking stories of using personal smartphones and tablets to help lonely COVID-19 patients reach out to loved ones.
Patient engagement solutions can help connect patients to their families and caregivers via videoconferencing.
Clinical communications solutions can help patients send requests to caregivers via smartphones or tablets, even in alternate care areas without traditional wiring and network connections.
Remote viewing of ventilator and physiological monitor data can help caregivers keep close tabs on patients without repeatedly entering patient rooms.
Delivery of critical patient information to mobile devices can alert caregivers when a patient needs immediate attention.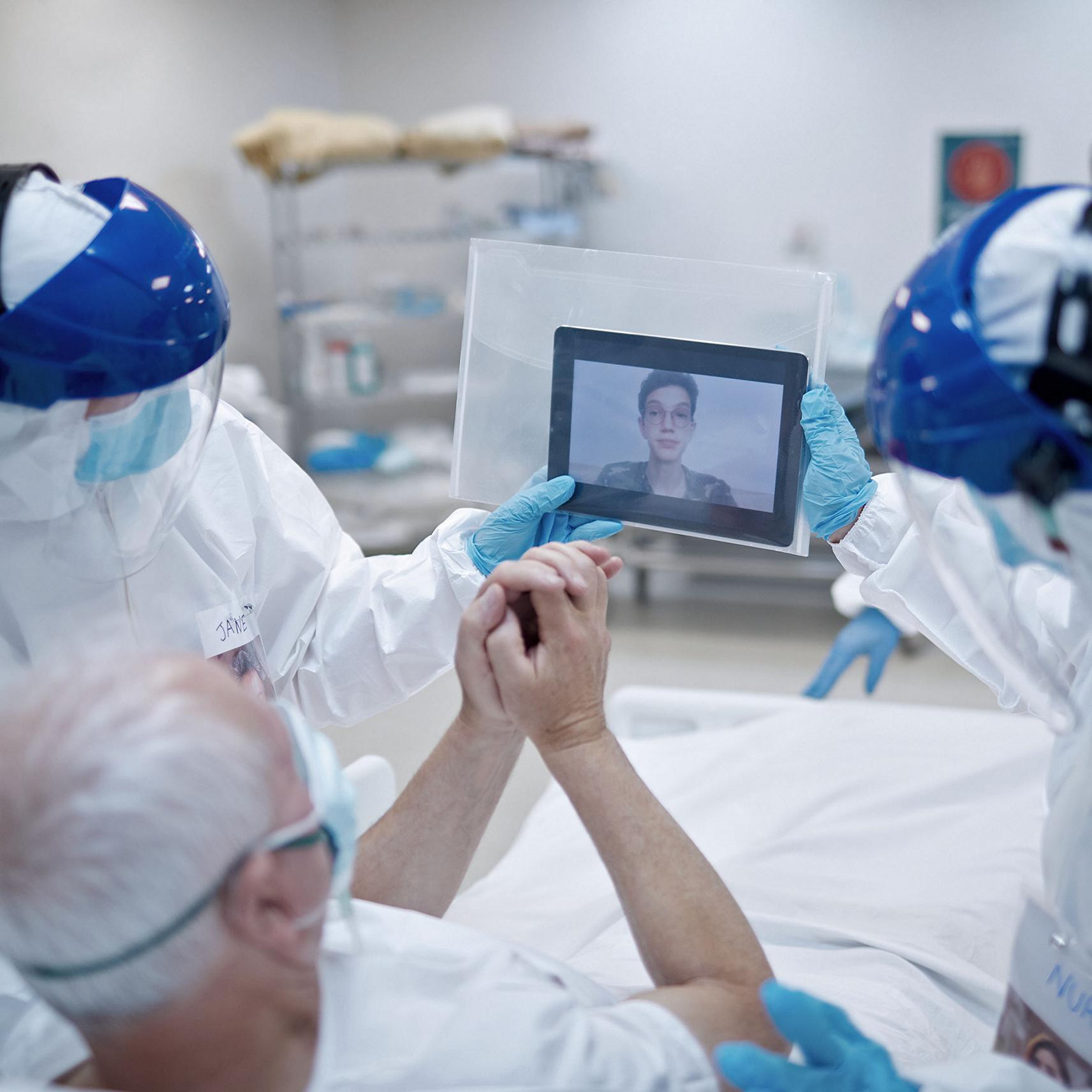 Explore How the Centrella Smart+ Bed Can Help
Our Pandemic Relief Plan combines the Centrella Smart+ Bed with the advanced safety, communications and monitoring features that are so important to treating high-acuity COVID-19 patients.
EXPERIENCE POD® DEVICE
CENTRELLA® max SURFACE
CONTACT-FREE, CONTINUOUS MONITORING
ENHANCED COMFORT 40" WIDTH
WIRELESS BED CONNECTIVITY
SAFEVIEW®+ SYSTEM
Have Centrella Smart+ Beds Already?
Hillrom Can Help Upgrade Your Capacity and Upgrade Care
We know your clinical teams are doing their best to deliver high-quality care at a challenging time. But surging capacity and high-acuity patients are pushing caregivers and infrastructure to their limits. What if you could increase capacity and improve quality of care in spite of budget limitations? Upgrade your Centrella beds to hybrid beds that flex between care settings to increase ICU capacity.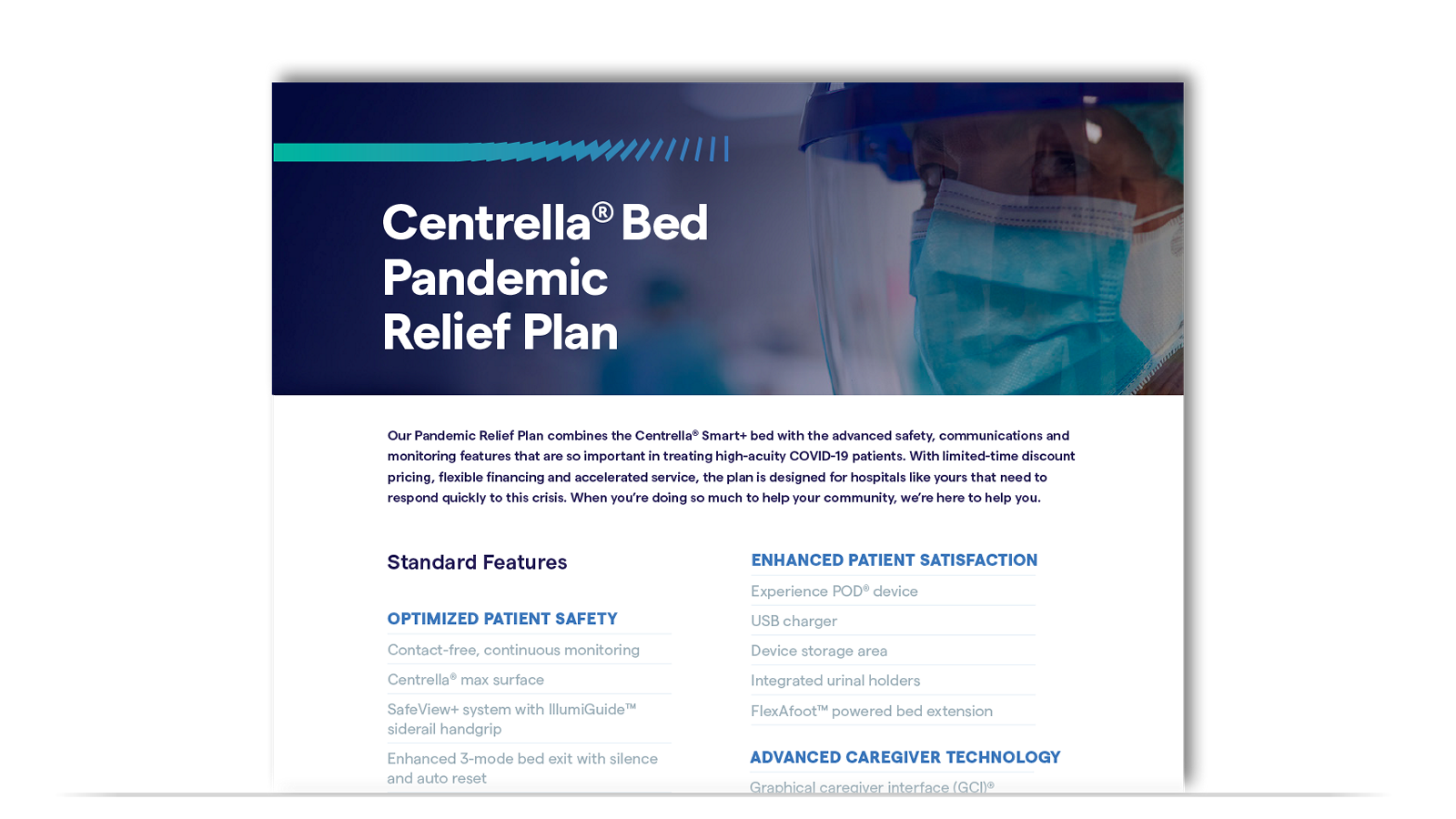 References
Hillrom Market Research. July 2020. Data on file.
Brown CJ, Redden DT, Flood KL, Allman RM. The underrecognized epidemic of low mobility during hospitalization of older adults. J Am Geriatr Soc. 2009;57(9):1660‐1665.